Keto Whipped Cream
Whipped cream is one of the keto dessert options that really got me through some tough cravings while on the keto diet. I remember when I first started low carb eating my Mom would make this for me. This was in the late 1990s – we didn't have access to the amount of low-carb recipe content we all have today, which usually meant whipped cream was eaten in a bowl by itself!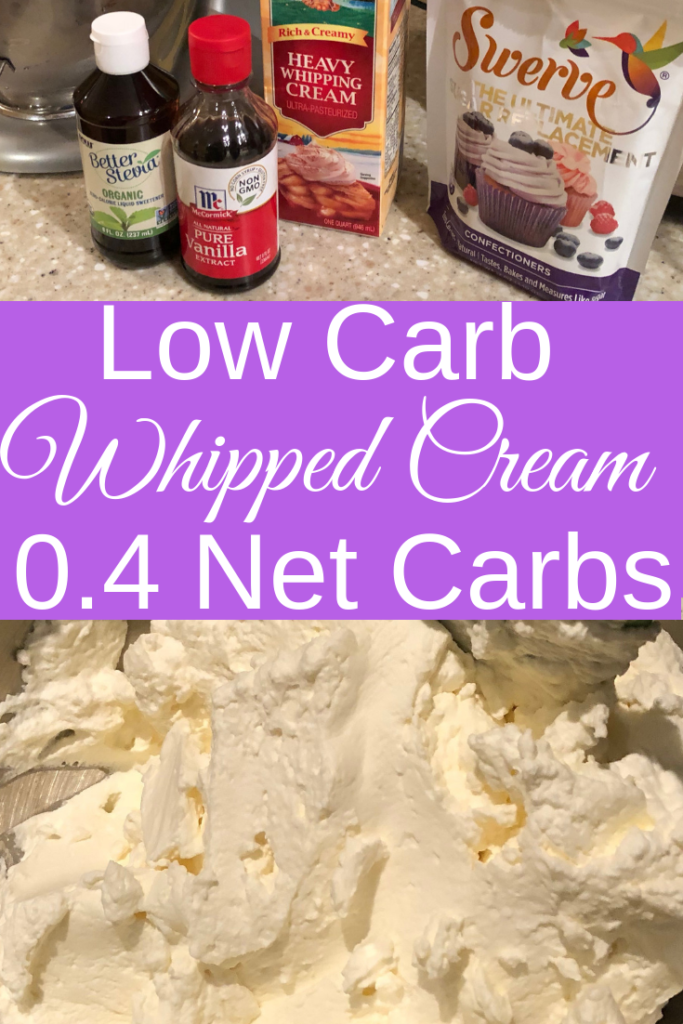 Perfectly Whipped
This whipped cream recipe is nothing ground-breaking, and is really a classic recipe most everyone has either made or eaten before. However, it wasn't until I put this recipe in my low carb recipe notebook that I would remember to make it. A lot of times I get caught up in making some fancy low carb dessert, and end up spending hours doing so, when in reality, all I wanted was a quick fix for my sweet craving (should have just made this recipe!).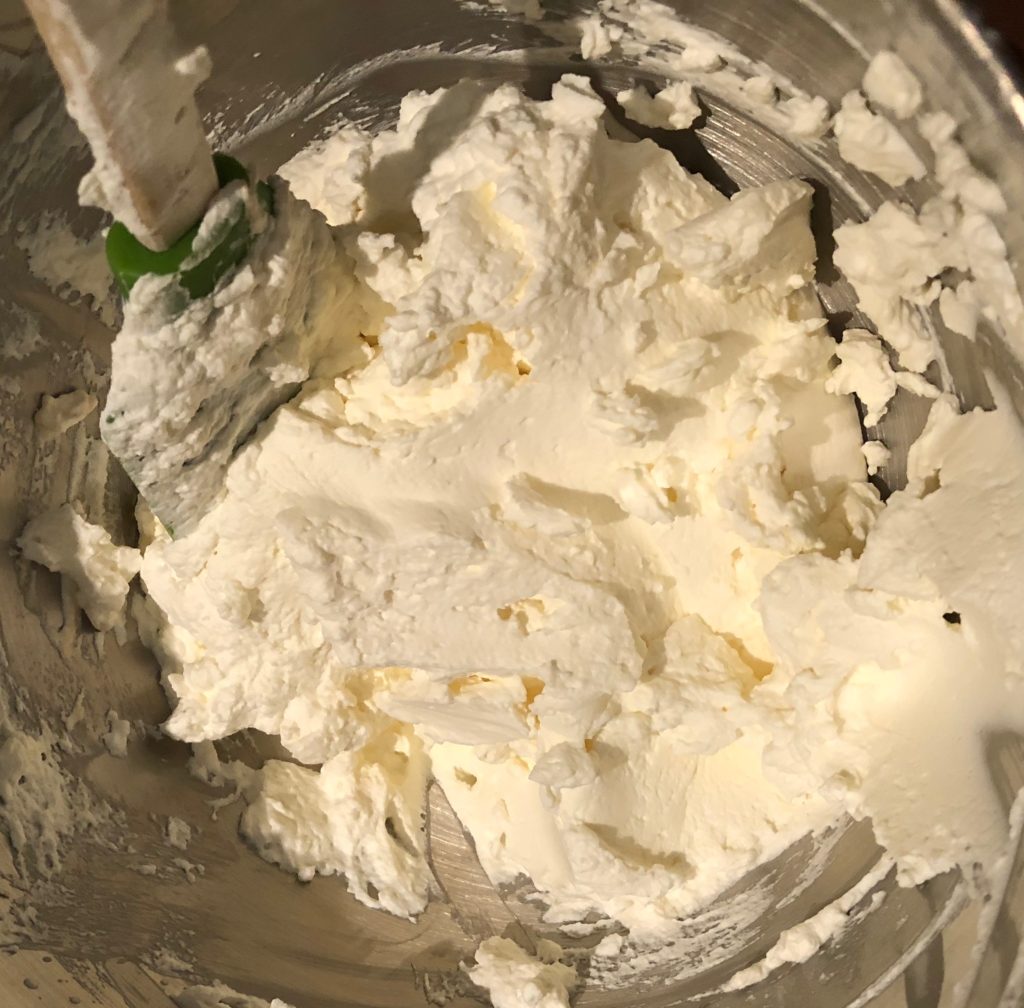 The Process
When you're making this recipe, be sure not to over-whip your topping. Every mixer brand is different, so pay attention to the peaks as they begin to show.
All you have to do is add everything to chilled mixing bowl and start mixing! Really doesn't get any easier than that!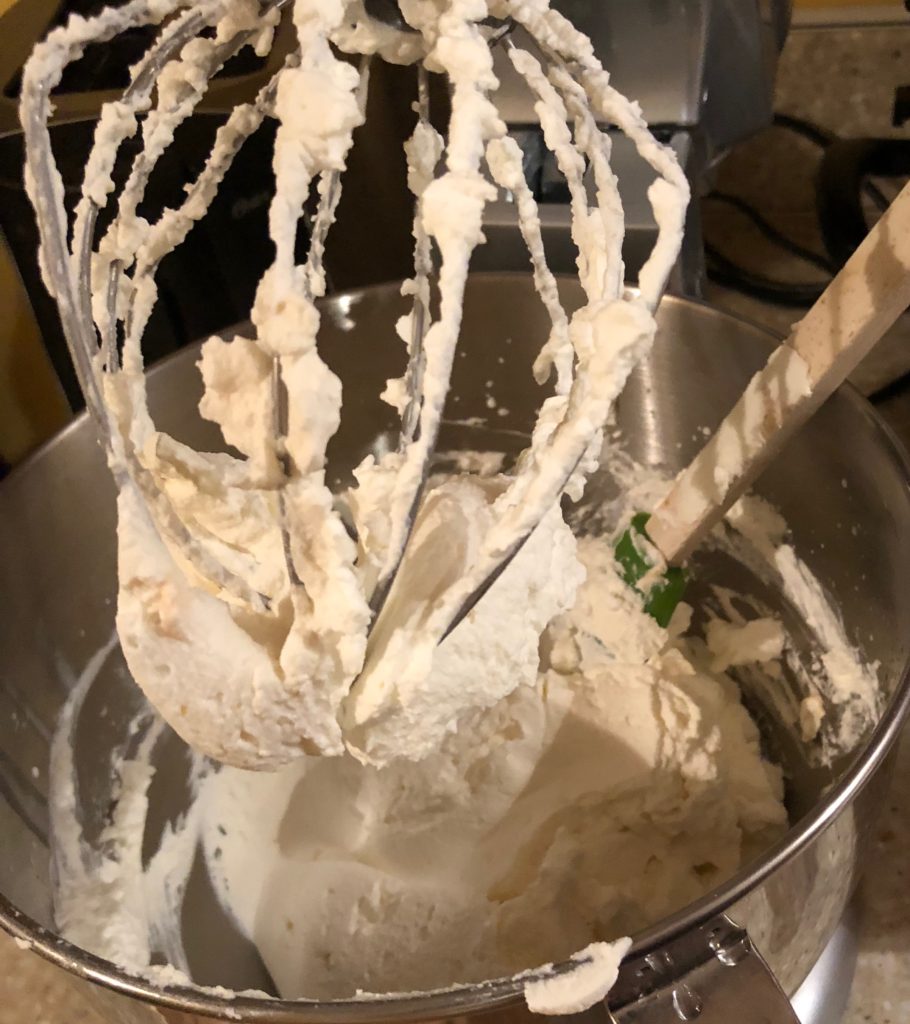 Products I Use
I'm particular when it comes to ingredients. Normally I use McCormick Pure Vanilla, Organic Stevia, Swerve Confectioners Sugar, and Land O Lakes heavy whipping cream.
Usually I just get everything I need from Amazon (except for the heaving whipping cream, of course).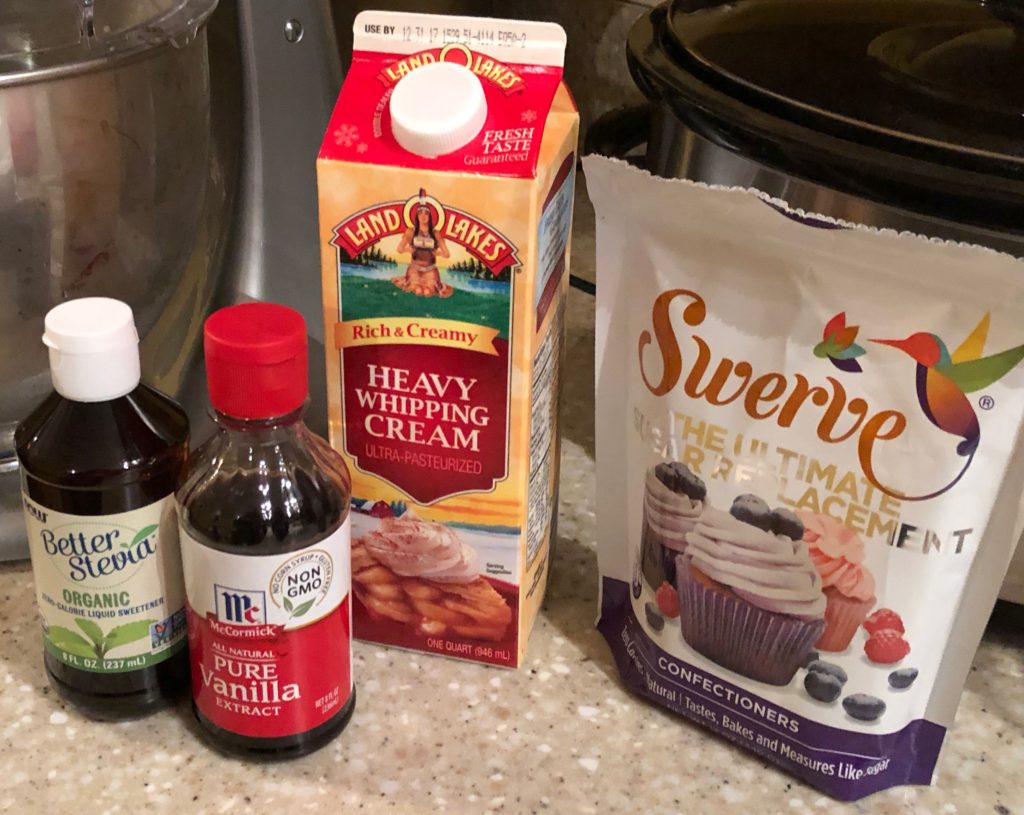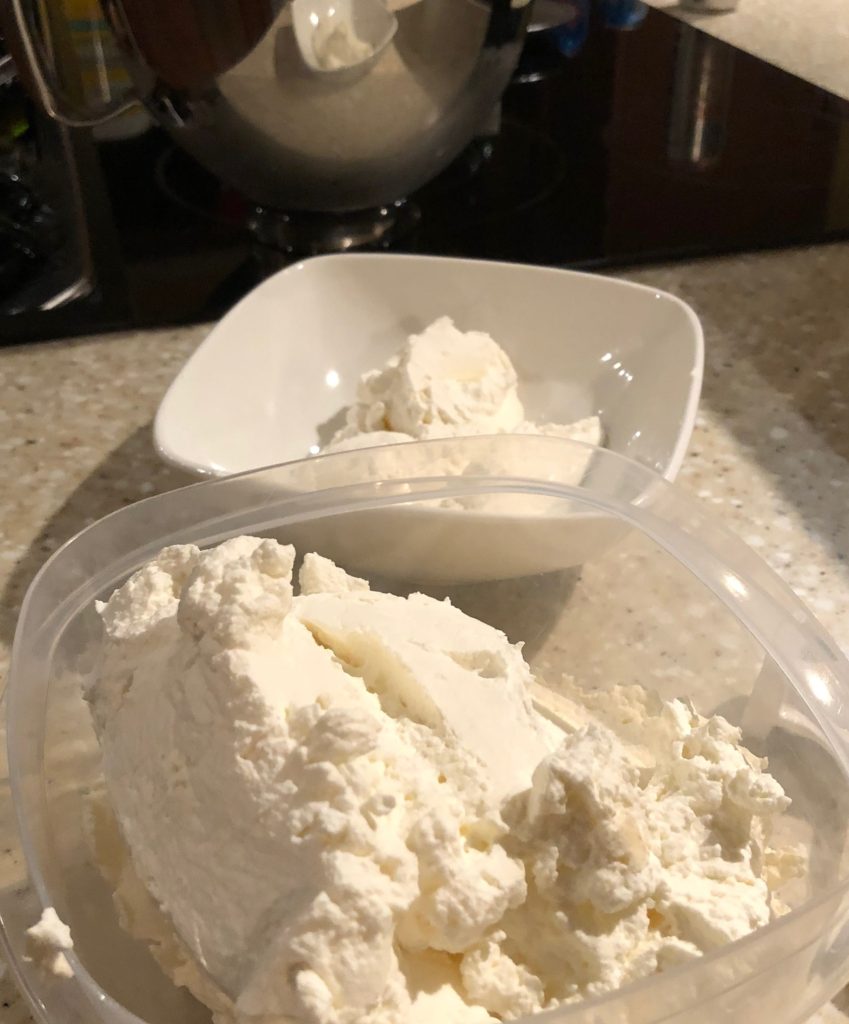 Nutrition
Nutrition Per Serving
Calories: 52
Fat: 6g
Protein: 0.25g
Carbs: 0.4g
Fiber: 0g
Net Carbs: 0.04g
Notes: serving size is based on eating 1/8 of the whipped topping
Never Miss A Recipe!
Join our email list to receive:
The latest keto recipes
Keto diet tips
Keto product reviews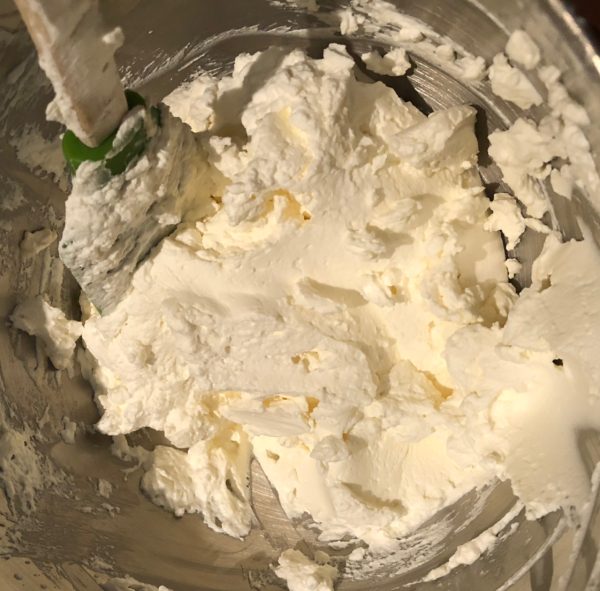 1

cup

heavy whipping cream

2

tablespoons

swerve

10

drops

liquid stevia

1

teaspoon

vanilla (optional)
1

cup

heavy whipping cream

2

tablespoons

swerve

10

drops

liquid stevia

1

teaspoon

vanilla (optional)
Freeze your mixing bowl for at least 30 minutes prior to making this!

Pour all ingredients into chilled mixing bowl

Whisk on high-speed until you see peaks start to form (this usually takes 1-2 minutes depending on your mixer)

Be sure not to over beat your whipping cream
This recipe is the ultimate Cool Whip replacement