Pizza, Pizza, Pizza
We're back again with another awesome recipe for all the pizza lovers out there! Full disclosure: pizza is my ultimate favorite food and what I miss the most from my pre-keto way of eating, so expect more pizza recipes each month.

But, BBQ Sauce Is Sugar
Not always! Lucky for everyone following a low-carb lifestyle, there are quite a few no-sugar-added BBQ sauces available. My go-to keto BBQ sauce is G Hughes Sugar Free Hickory.
G Hughes is great because it contains no added sugar and mostly decent ingredients. I say "mostly decent ingredients" because G Hughes sauces do contain food coloring, which depending on how what your diet is like could be a deal breaker. Generally I avoid most artificial sweeteners and food dyes, but sometimes will make an exception.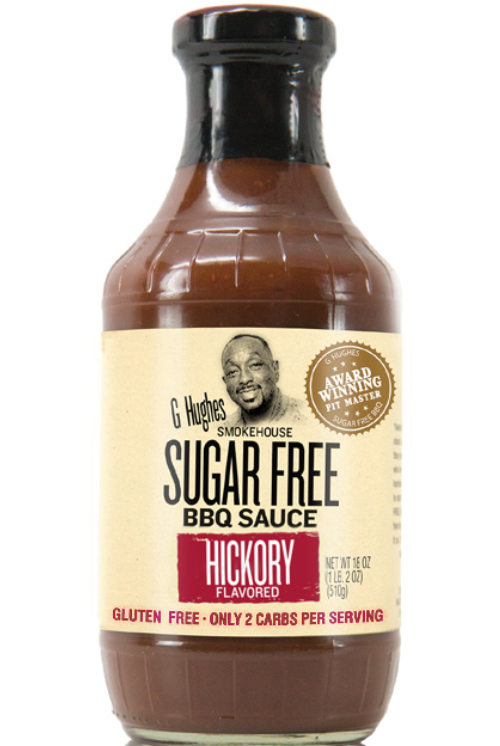 Zero Carb Keto Pizza Crust
I used our thin and crispy Zero Carb Pizza crust for this recipe. I went with thin and crispy purely based on personal preference. You could go with our Zero Carb Deep Dish Crust recipe or your favorite fat head dough recipe.
Our thin and crispy keto pizza crust recipe is chicken-based, but very similar to a regular crispy pizza crust. Our recipe incorporates a blend of ground chicken, cheeses and spices, and is spread thinly on a lined baking sheet. Spreading the chicken as thinly as possible is key to achieving a thin crust , while also cooking long enough for optimal crispness.
Full recipe link here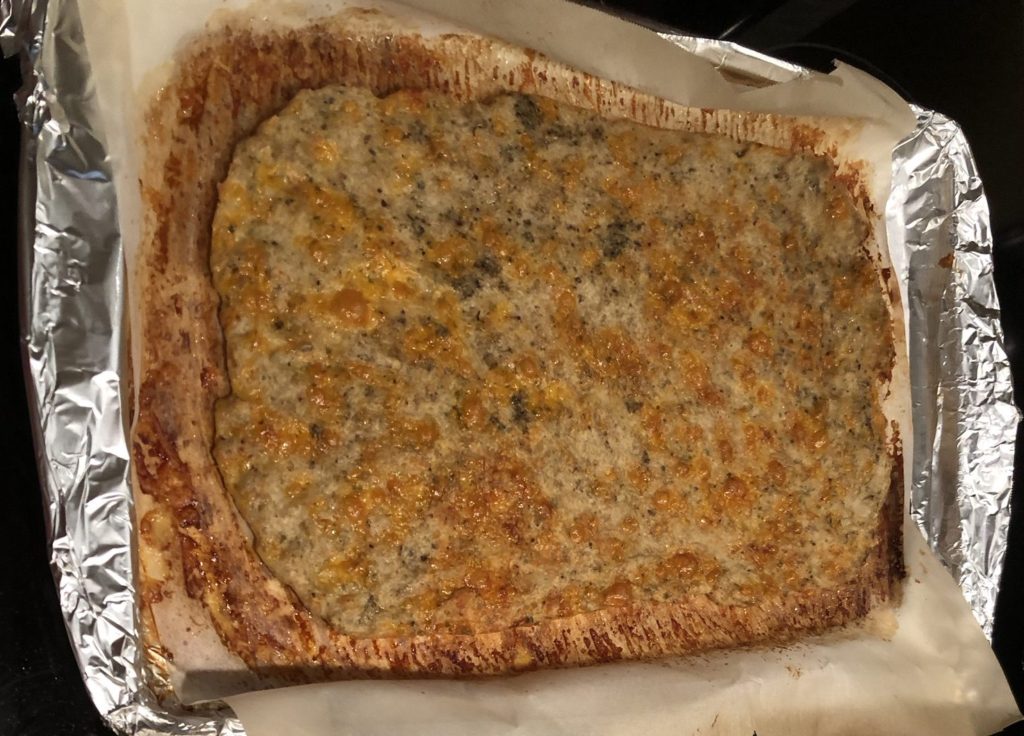 Keto Pizza Toppings
Top this delicious keto pizza with your favorite ingredients and always use what you've got on-hand before buying additional items. I had goat cheese, spinach, bell pepper, mushroom and onion.
Pro Tip: to add more flavor to your pizza, pre-cook your toppings. I seasons and pre-cooked onions, spinach and mushrooms in avocado oil prior to baking.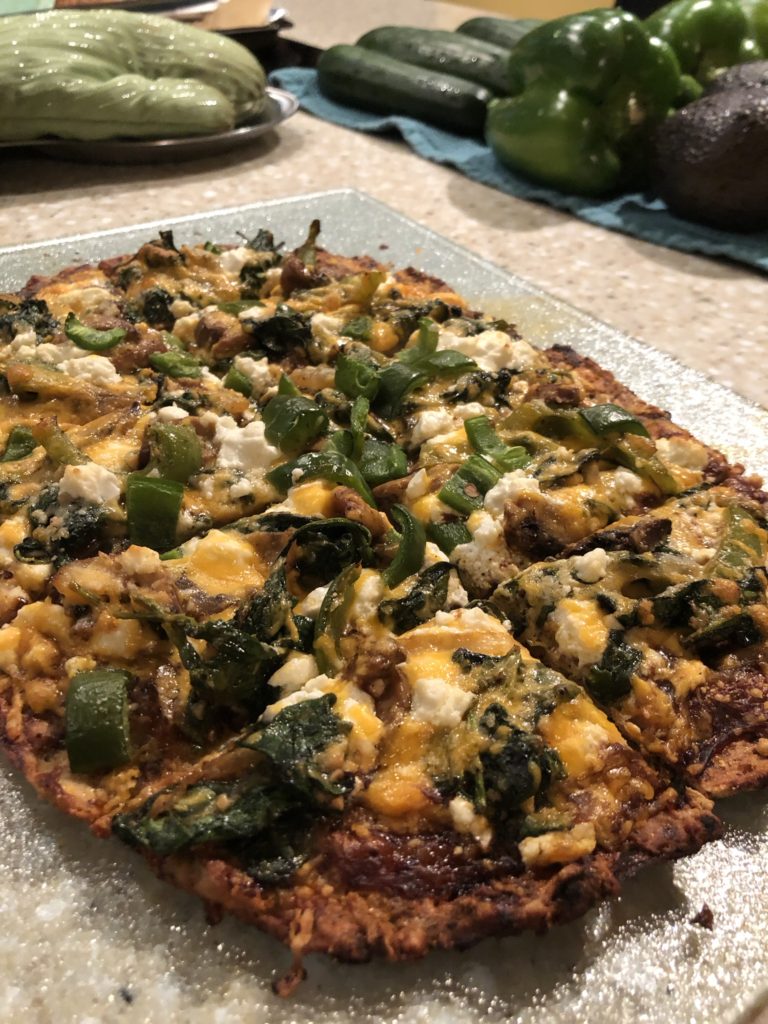 Nutrition
Nutrition will vary based on the toppings used to create your pizza. I have included a breakdown of both the crust and BBQ sauce macros below
NUTRITION PER SERVING – Crust
Calories: 296.5
Fat: 20.25g
Protein: 29.5g
Carbs: 2g
Fiber: 2g
Net Carbs: 0g
NUTRITION PER SERVING BBQ Sauce (per slice; 4 slices of pizza)
I use ¼ cup of sugar free BBQ sauce for this recipe, which is 4 tablespoons.
Calories: 5
Fat: 0g
Protein: 0g
Carbs: 1g
Fiber: 0g
Net Carbs: 1g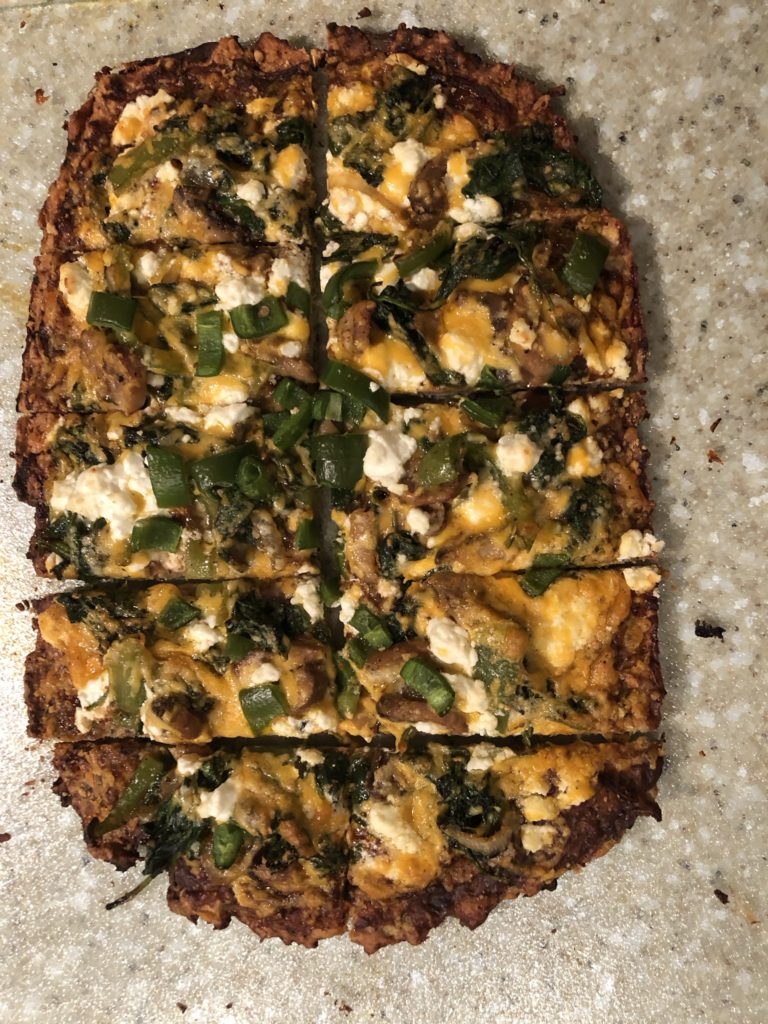 Never Miss A Recipe!
Join our email list to receive:
The latest keto recipes
Keto diet tips
Keto product reviews
Keto Ingredients On Amazon!
Amazon is the best place to find almost any thing you'll need when following a low-carb, ketogenic diet. Get a 30-day free trial of Amazon Prime here: Try Amazon Prime 30-Day Free Trial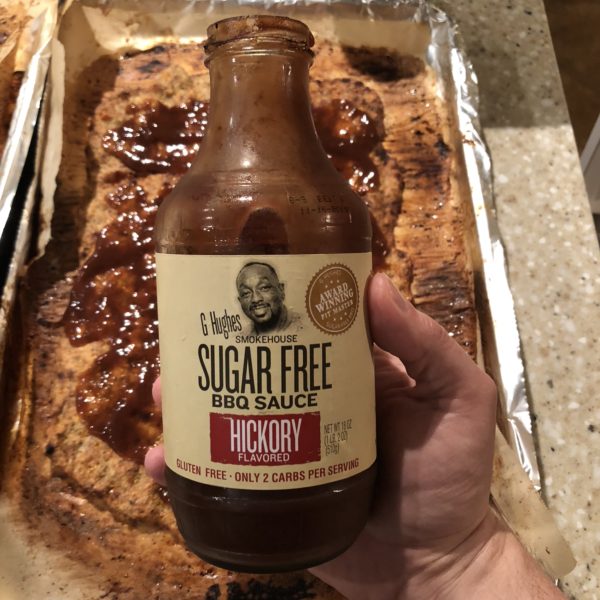 1/4

cup

sugar free BBQ sauce

G Hughes brand
1/4

cup

sugar free BBQ sauce

G Hughes brand
Make crust. See our Zero Carb Crispy Thin Pizza Crust recipe for full recipe details. Link above

Spread BBQ sauce evenly on crust & add your favorite toppings

Bake pizza for an additional 10-12 minutes at 425
This recipe is absolutely delicious if you're missing BBQ chicken pizza! It definitely meets my California Kitchen Pizza Kitchen BBQ chicken pizza standards.