#BurgerGoodness (with Bacon!)
Burgers. Burgers. BURGERS! Who doesn't love a good burger! 80/20 beef, bacon, extra sharp cheddar cheese, grilled mushrooms and onions as toppings, paired with the perfect side (we prefer our low carb keto french fry recipe!) This recipe is fast and to the point, and will satisfy your burger cravings.
Patties, Please
It's all about the patties, right? After the beef has reached room temperature, begin forming your burger patties. I like using organic beef when I can find a good deal! As you can see by the photos, I found organic beef on sale at Kroger (wahoo bargain!). The square one pound packaged beef makes portioning burger patties very easy: divide each package by four and form your patties.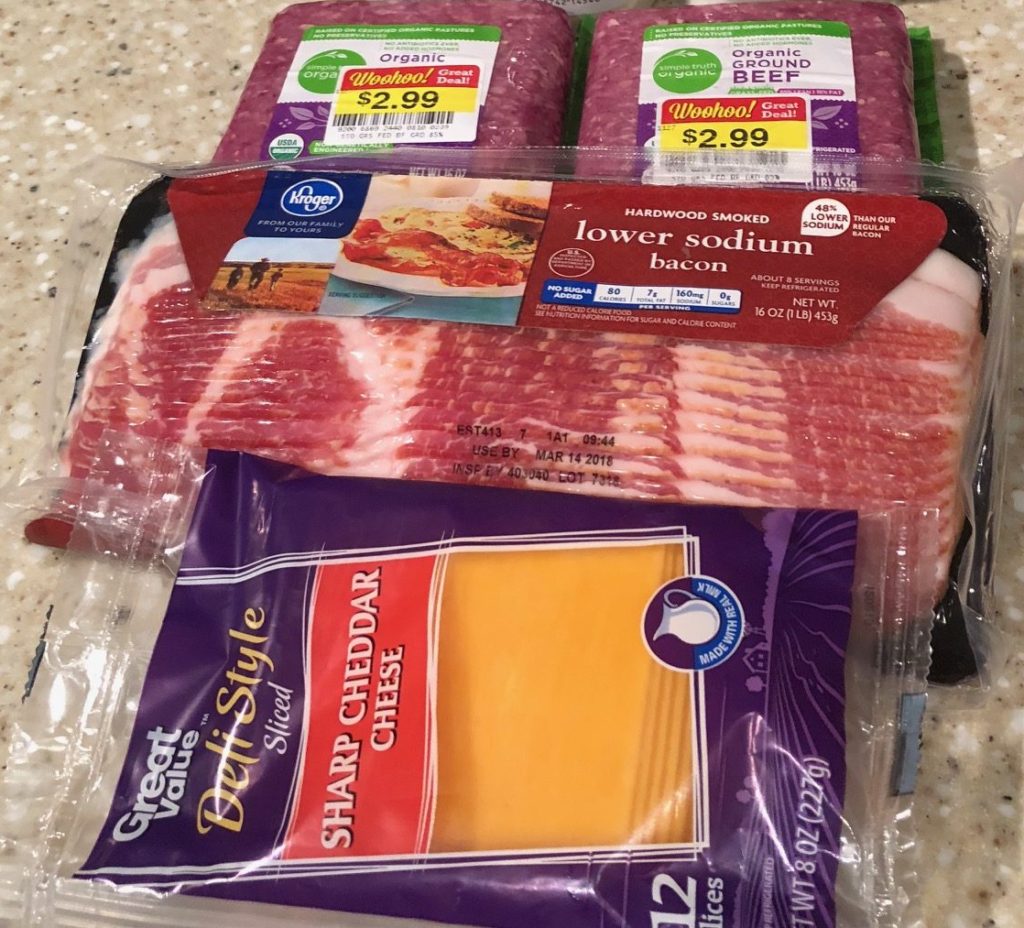 Seasoning + Handling
I like to keep it simple when it comes to burgers, and really let the beef flavor come through – this is achieved by not over-seasoning and over-handling the beef. For seasonings, a little salt, pepper and garlic powder goes a long way.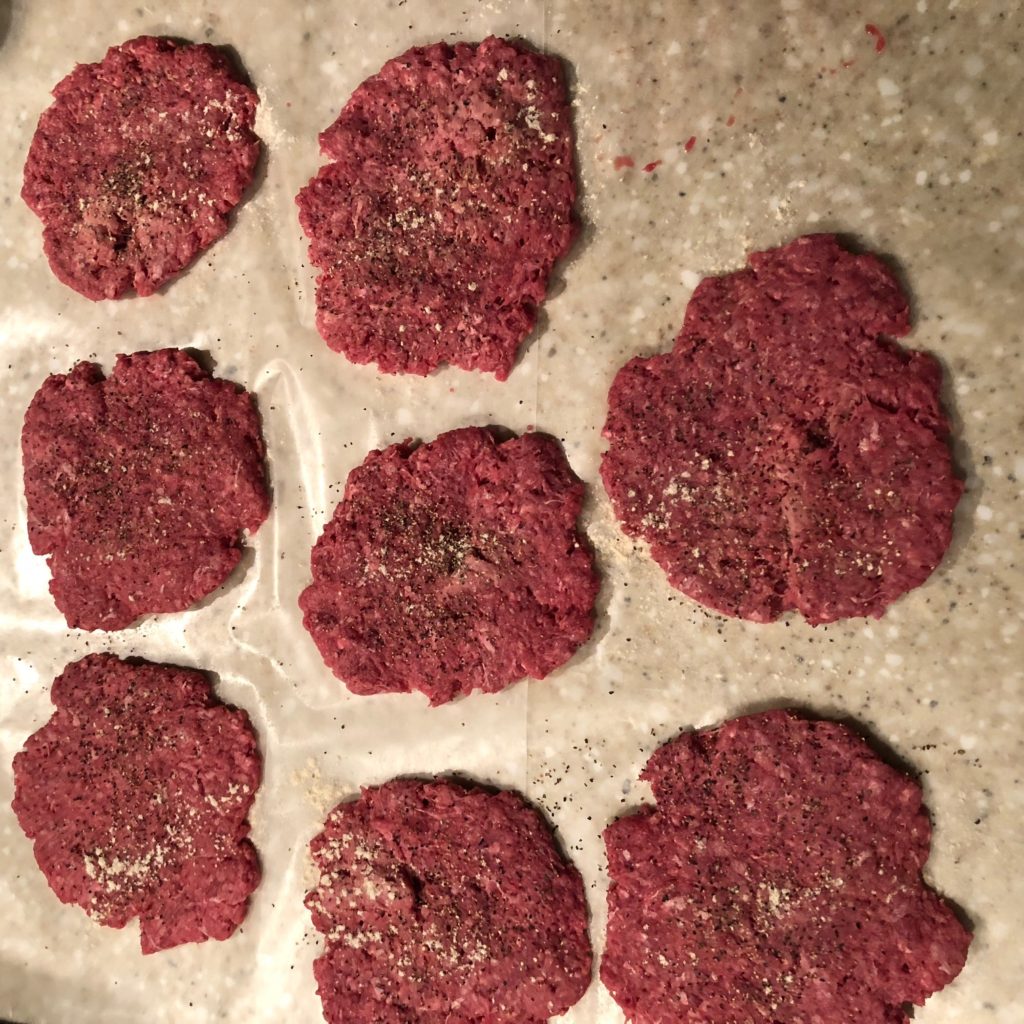 The Bacon
Last but certainly not least is the bacon prep! Right when you take your beef out of the fridge, grab the bacon and turn the oven onto 400 degrees to pre-heat. Open the bacon and place it evenly on a tin foil lined baking sheet. Usually I'll just cook an entire pack of bacon and use it in other dishes throughout the week.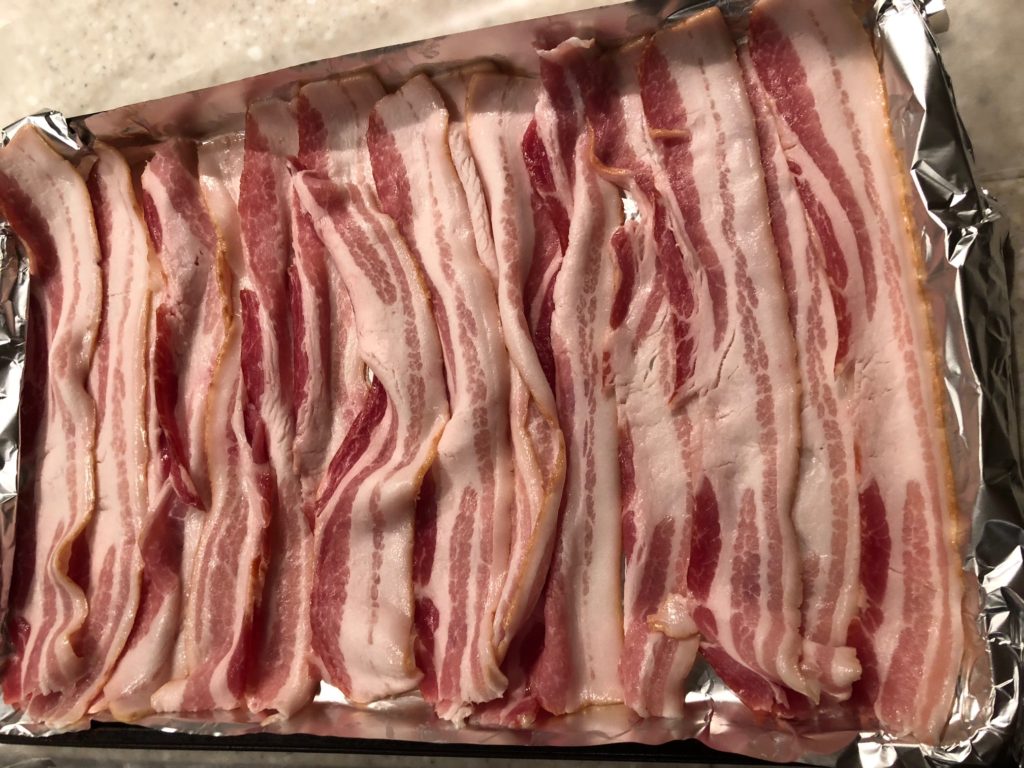 Nutrition
Nutrition Per Serving
Calories: 360
Fat: 27g
Protein: 29g
Carbs: 0
Fiber: 0g
Net Carbs: 0g
Notes: serving size is one burger, slice of cheese and slice of bacon. If you add extra cheese or bacon, adjust the calories.
Never Miss A Recipe!
Join our email list to receive:
The latest keto recipes
Keto diet tips
Keto product reviews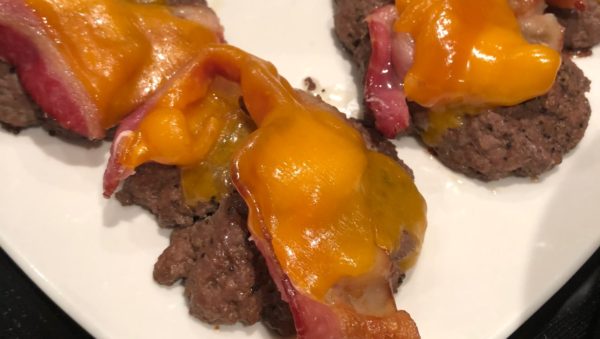 2

pounds

ground beef

8

slices

bacon

8

slices

sharp cheddar cheese

Salt & Papper

to taste

Garlic Powder

to taste
2

pounds

ground beef

8

slices

bacon

8

slices

sharp cheddar cheese

Salt & Papper

to taste

Garlic Powder

to taste
Preheat oven to 400 degrees; Line baking sheet with tin foil (for easy cleanup)

Place bacon on sheet; Bake 15-20 minutes (until desired level of crispness is reached)
Let beef rest to room temperature; line countertop with wax paper for easy clean up

Open beef & form 8 uniform sized patties

Over a medium heat, cook burgers to desired doneness. I usually do about 5-6 minutes on each side. Slow and low wins the flavor race!

Top each burger with one slice of bacon and one slice of cheese

Enjoy with your favorite keto side dish!
To bring this recipe to the next level, add a few slices of fresh avocado and tomato!