Keto Brownie Recipe: The Best Low Carb Brownie
We've finally mastered the ultimate fudgy keto brownie recipe! This keto brownie recipe makes chocolaty, rich, fudgy and moist brownies, and has only 1 net carb per brownie! After trying boxed mixes and many attempts to adapt family recipes to the keto diet, we landed on this version, and let me tell you, these low carb brownies do not disappoint!
#humblebrag: these are the best keto brownies ever

Sugar Free Goodness
These keto brownies taste like the real thing; not too sweet and not too bitter. To achieve optimal sweetness, we used a combination erythritol, organic stevia and old fashioned vanilla extract. Why use both granulated (erythritol) and liquid (stevia) sweeteners? The flavor is just better. I've found stevia helps to cut the "cooling aftertaste" commonly found with erythritol.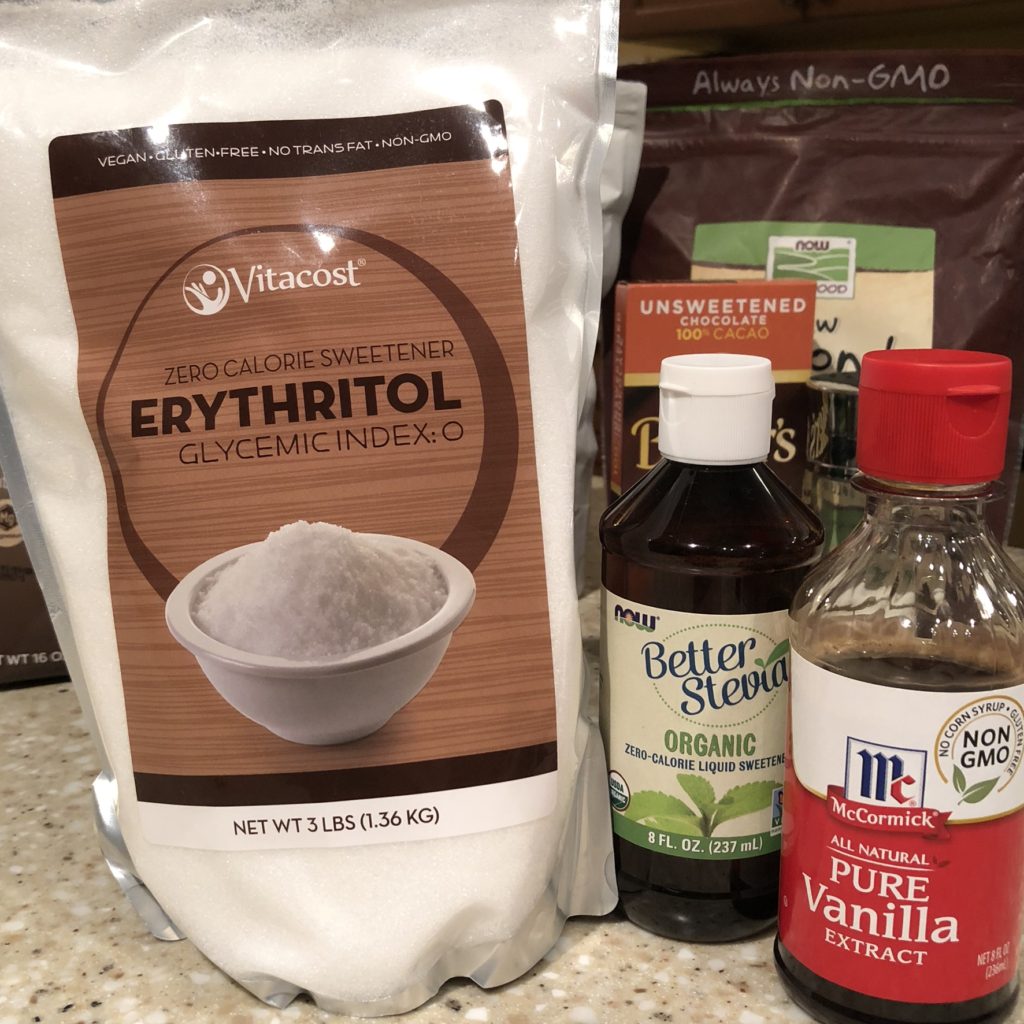 The Secret Ingredient
Cocoa butter makes this recipe, hands down. When cocoa butter is combined with the sweeteners, cocoa powder, bakers chocolate, an unbelievably delicious brownie is achieved. Cocoa butter is zero carb, which is fantastic for those of us on a keto diet. Cocoa butter is bitter just like cocoa powder (which the recipe also uses). To adjust bitterness, remove 1 tablespoon of cocoa powder from this recipe.
Pro Tip: If you don't have cocoa butter, no problem! Substitute the 14g of cocoa butter with 14g of bakers chocolate.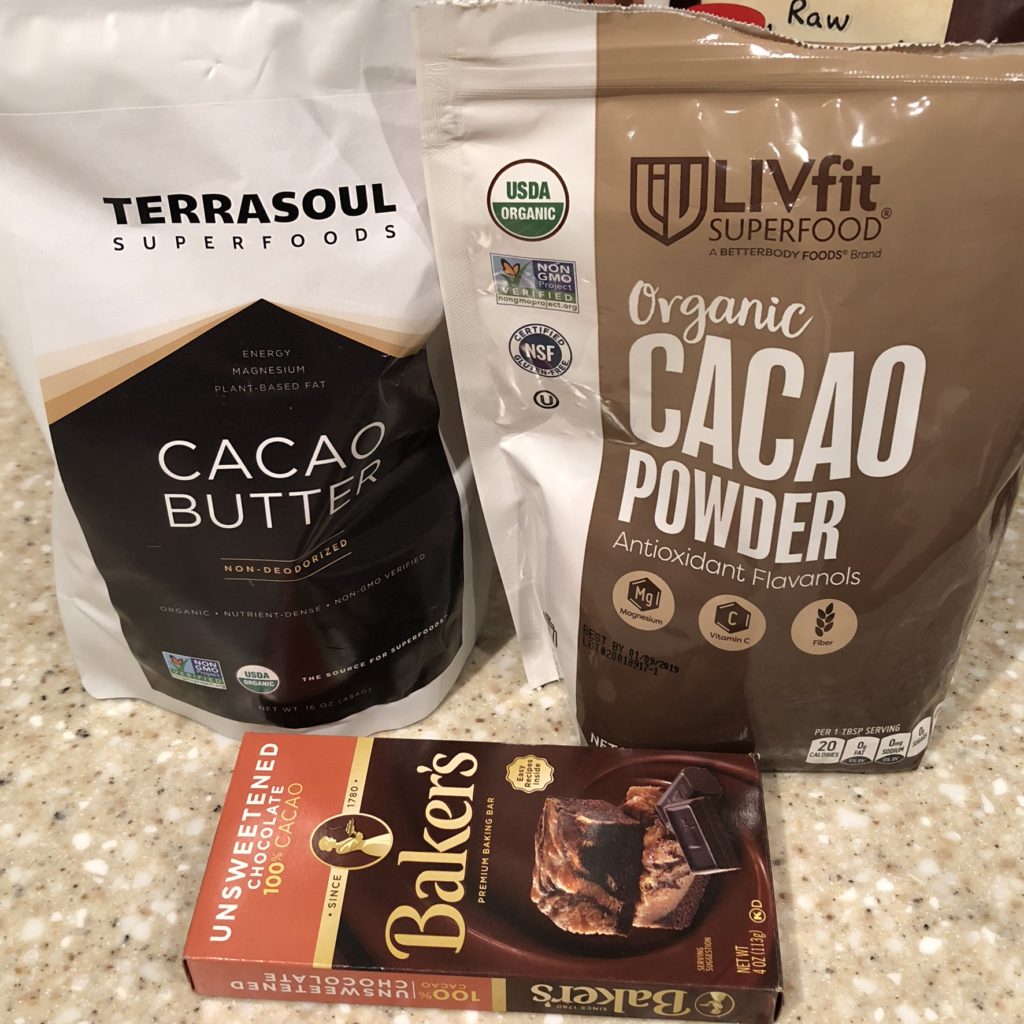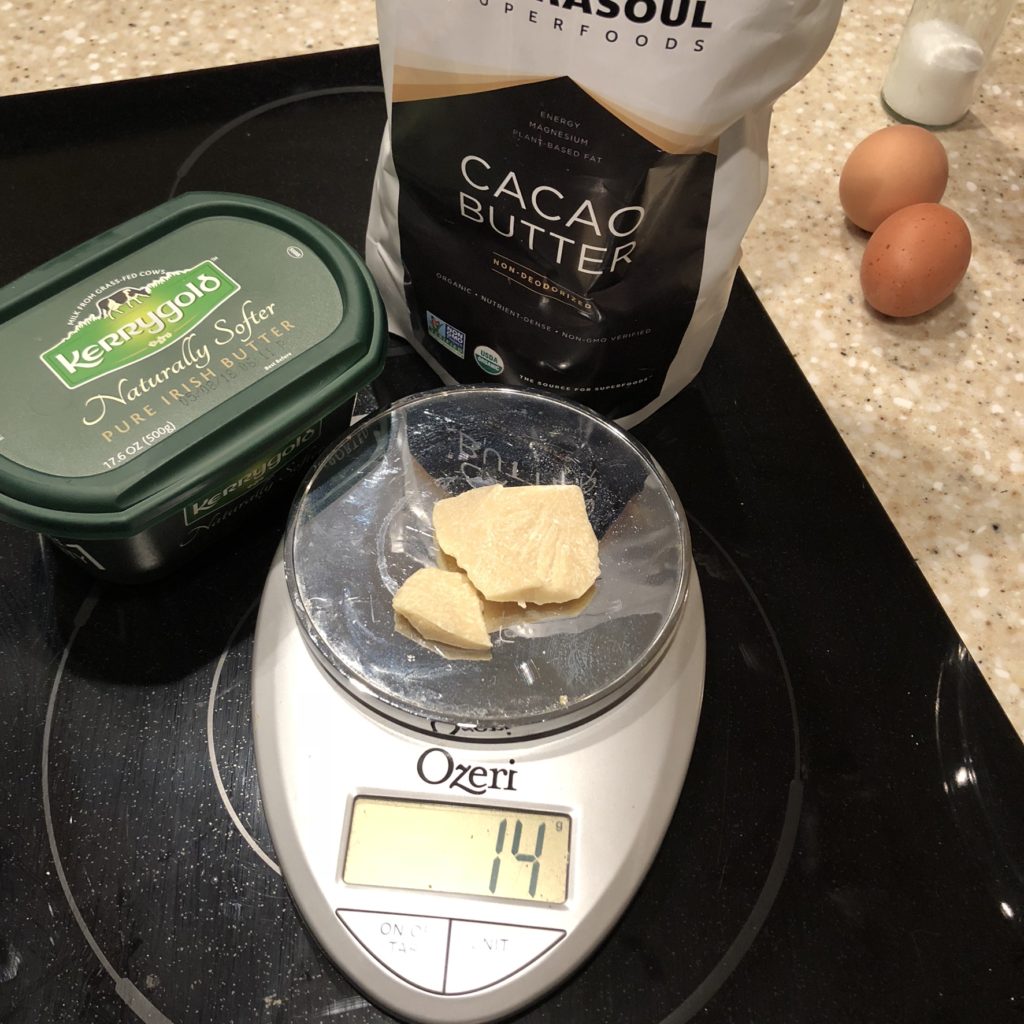 Raw Almond Flour?
Yes, raw almond flour. Raw almond flour is unblanched, has skin-on and is nutrient packed. Some people are turned off by raw almond flour (sometimes called unblanched almond flour) due to the texture and appearance baked goods. For me, the nutritional benefits outweigh the visual. So if raw almond flour isn't your thing, feel free to substitute with 1 cup of traditional almond flour.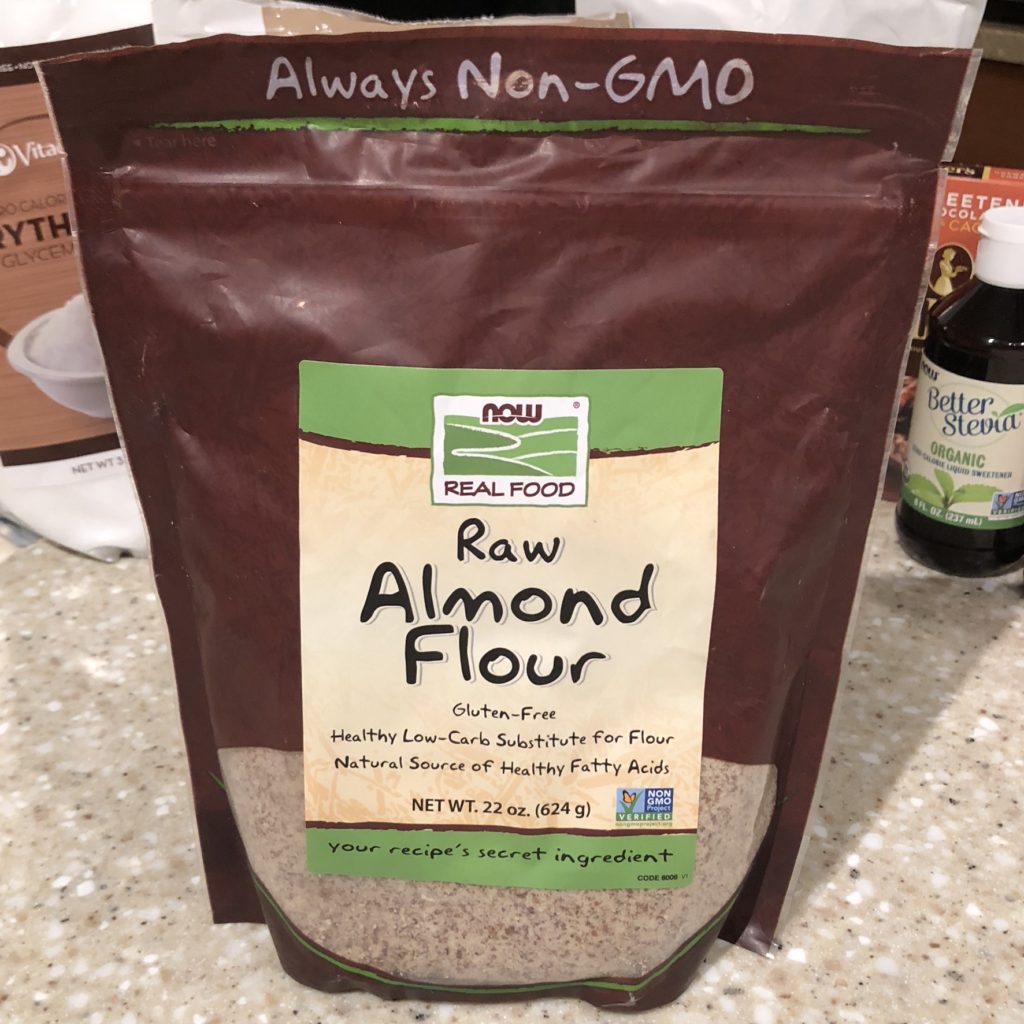 Melting Pot (Recipe Tips)
Before combining all of the ingredients, it's crucial to melt the cocoa butter, bakers chocolate and butter. Because all of these ingredients have different melting points, it's important to melt them in stages.
Stage 1: microwave cocoa butter and bakers chocolate for 2 minutes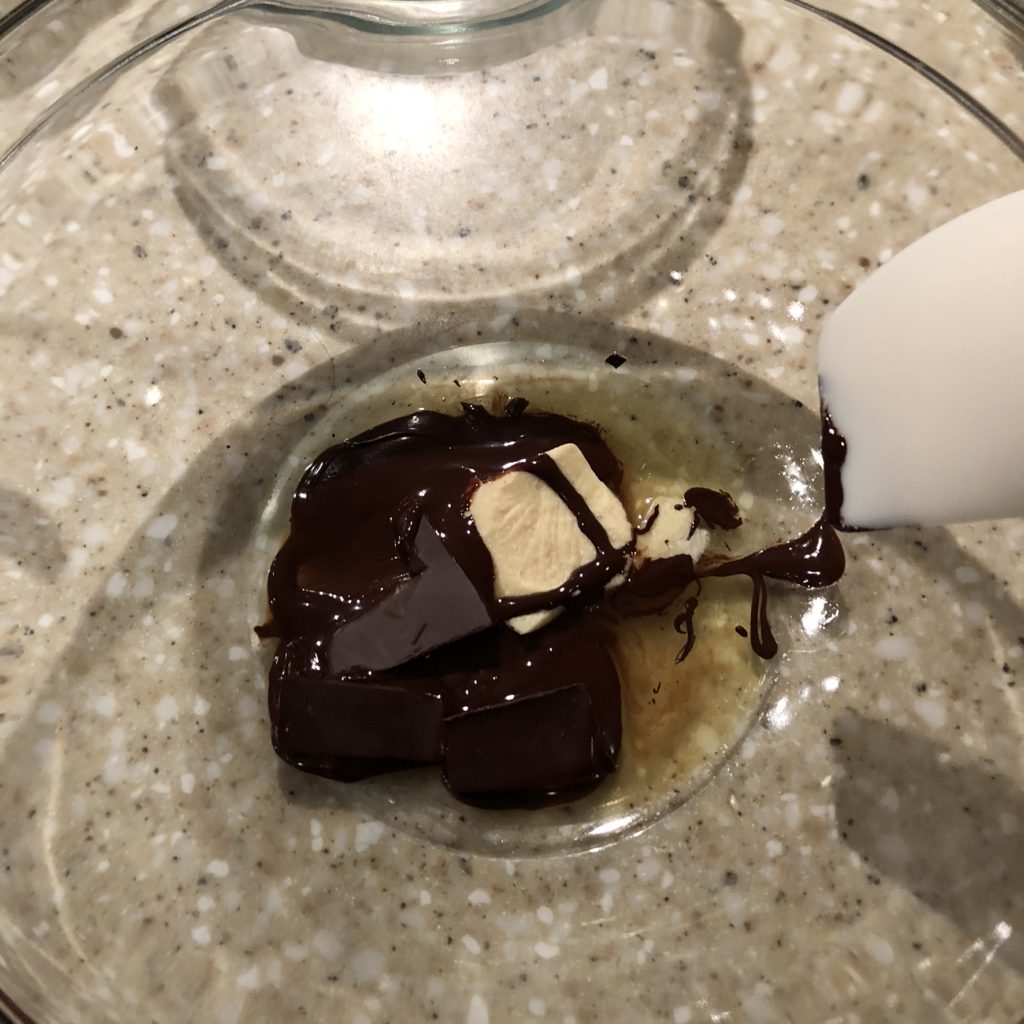 Stage 2: add butter and microwave for an additional 45 seconds
Heating the ingredients in 2 stages helps to reduce the likelihood of ruining your butter and causing a huge mess in your microwave (you're welcome).
Combine It All
After you've melted everything requiring melting and evenly combined, start adding the other ingredients. Add erythritol, cocoa powder, vanilla and stevia; stir until smooth.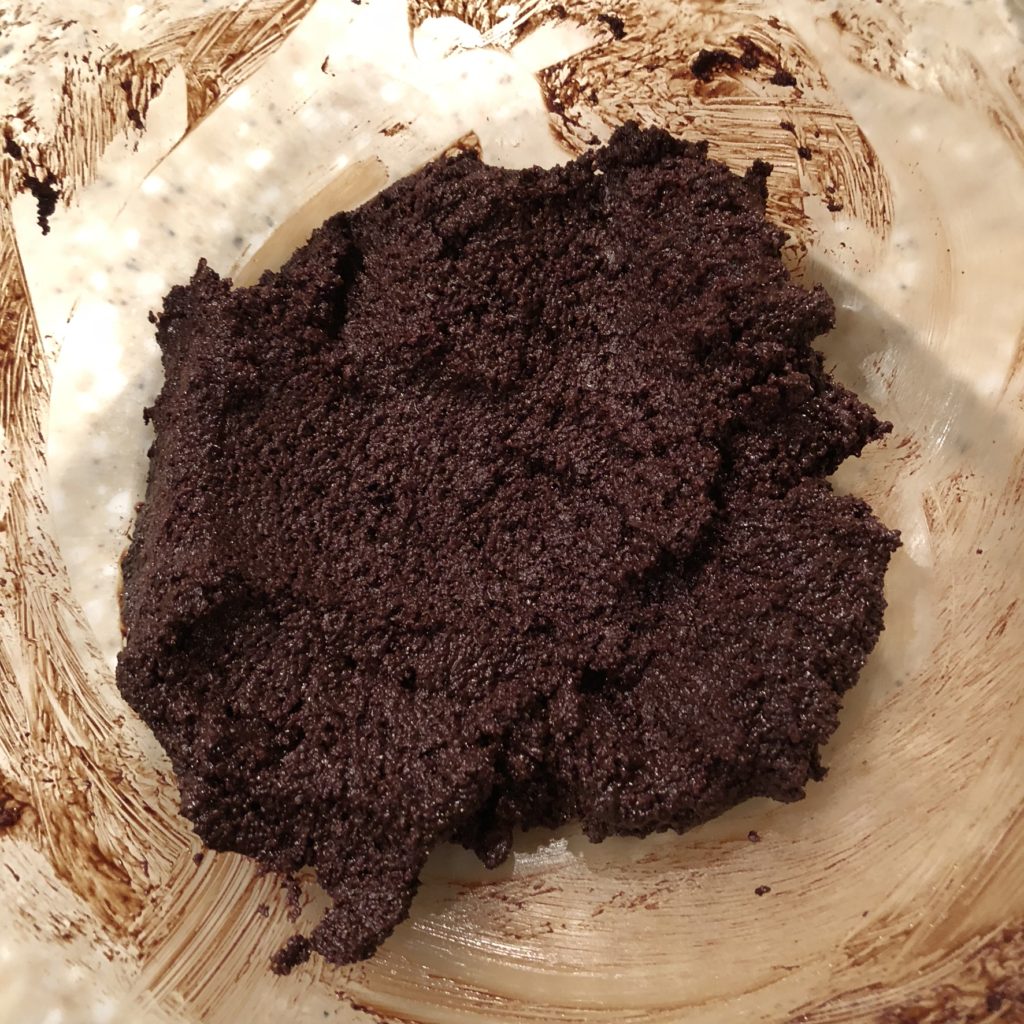 Add your eggs one at a time to be sure they're evenly incorporated with the other ingredients.
Add the almond flour ½ cup at a time to help reduce clumping. You've really got to stir this recipe to achieve the optimal smooth texture.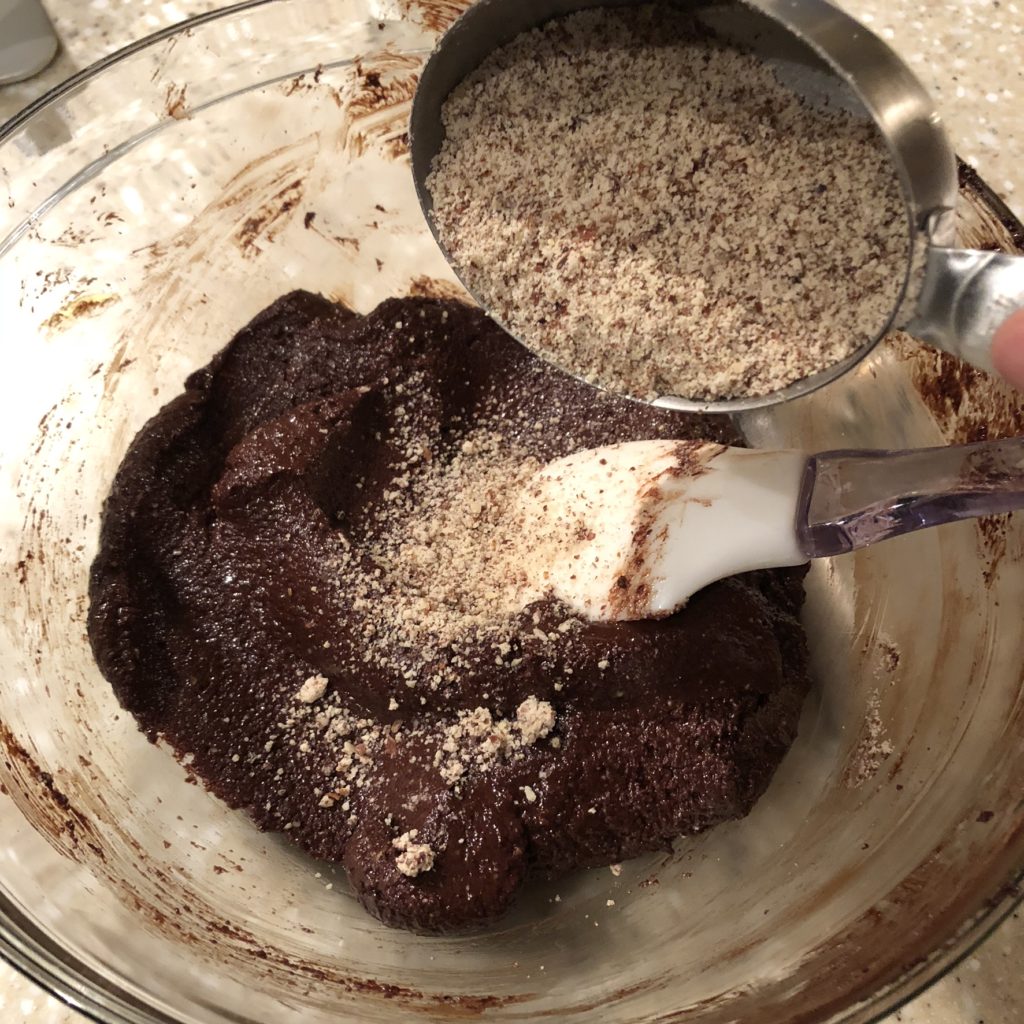 Brownie Final Form
Now that you've made it this far, it's time to pan. Line your 8x8 baking dish with parchment paper – this will not only make transferring the brownies from pan to cooling rack easier, but it will also save you cleanup time #parchmentpaperforthewin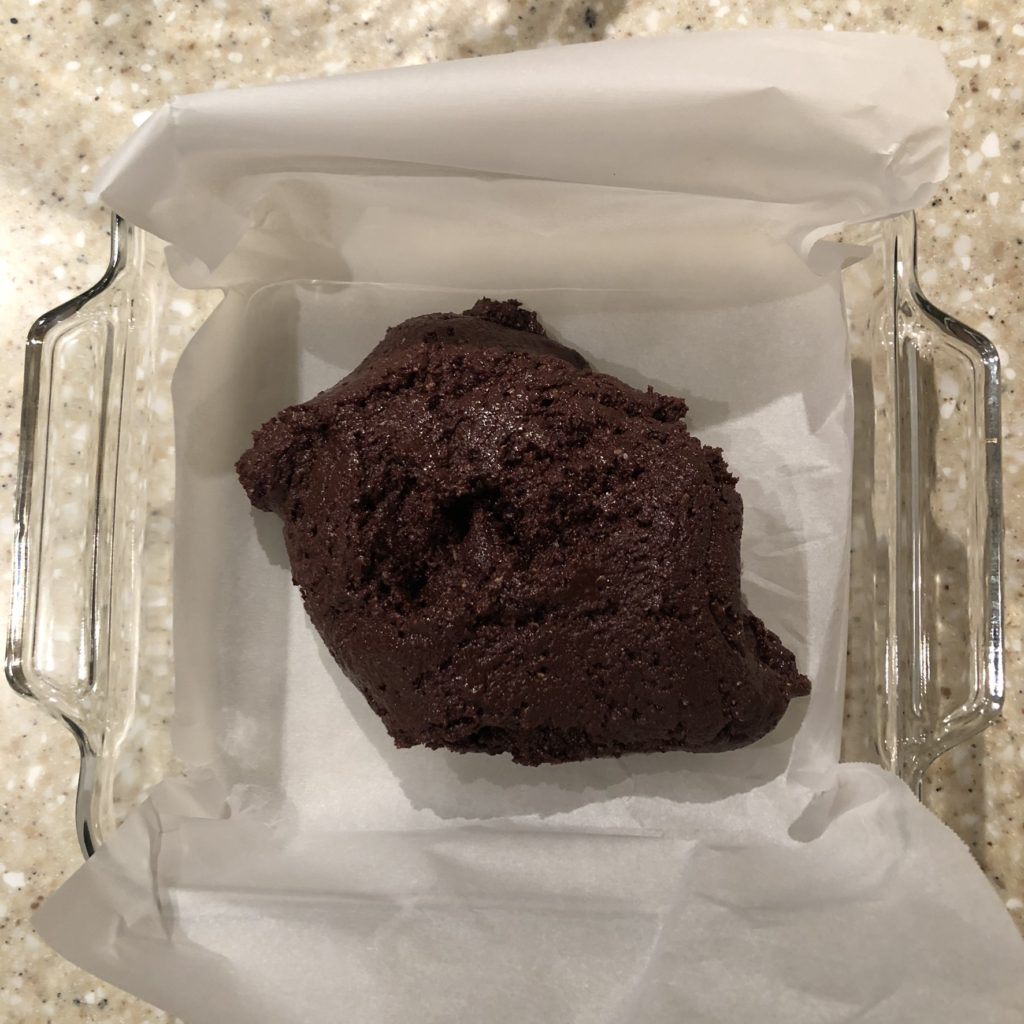 Spread the brownie mixture evenly in the pan and avoid a bulky center. After you've evenly spread the brownie mix in your 8x8 baking dish, it's time to bake!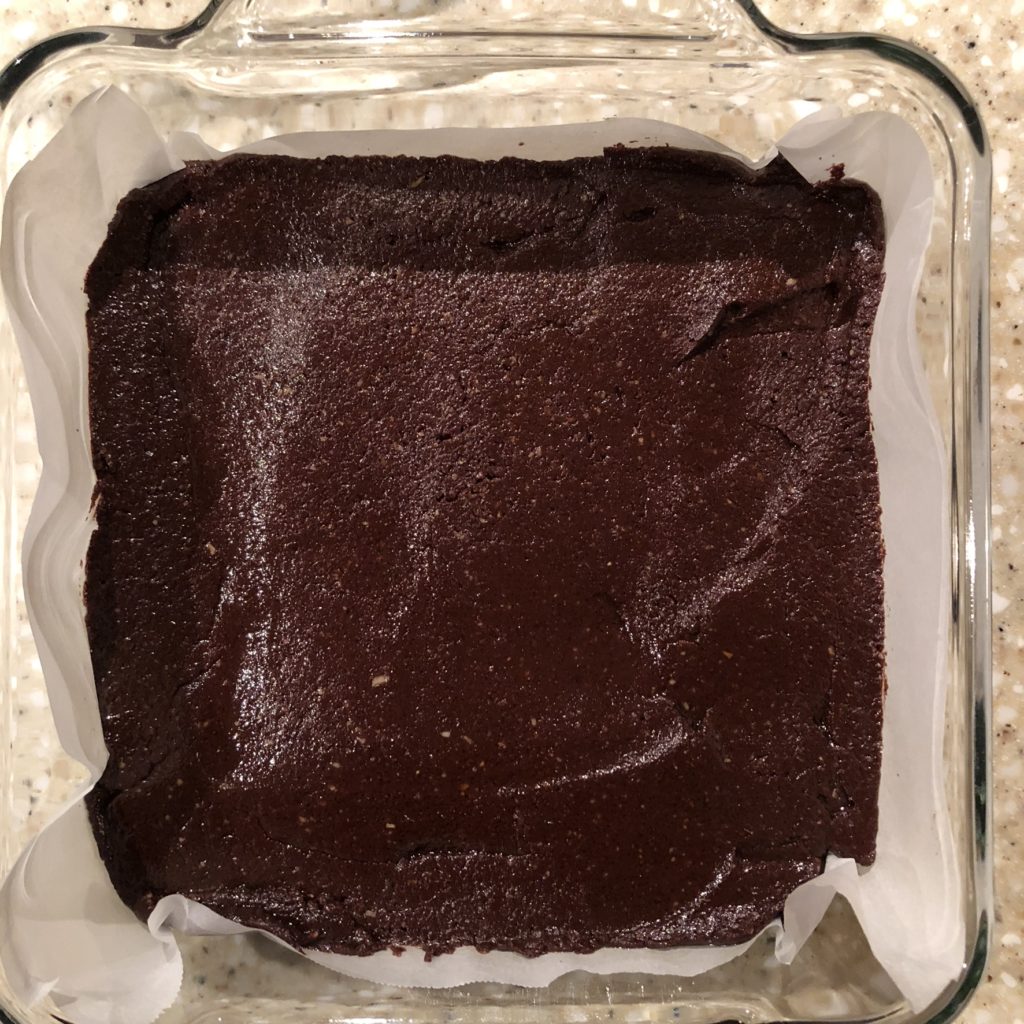 The Results
This will be the longest 29 minutes of your life, but it'll be worth it. Because oven temperatures vary, check your brownies at the 24-minute mark (using the toothpick test) to check doneness. After baking, you'll be presented not only with a delightful fudgy brownie smell, but also with an amazing pan of keto brownies!
Pro Tip: because we cooked with cocoa butter to achieve a moist texture, you'll notice a slight puddle atop your brownies. If you're patient, wait and this will soak back into the brownies. If you're impatient like me, you can soak up the cocoa butter overflow with a paper towel – this will help you get to the cutting and eating faster!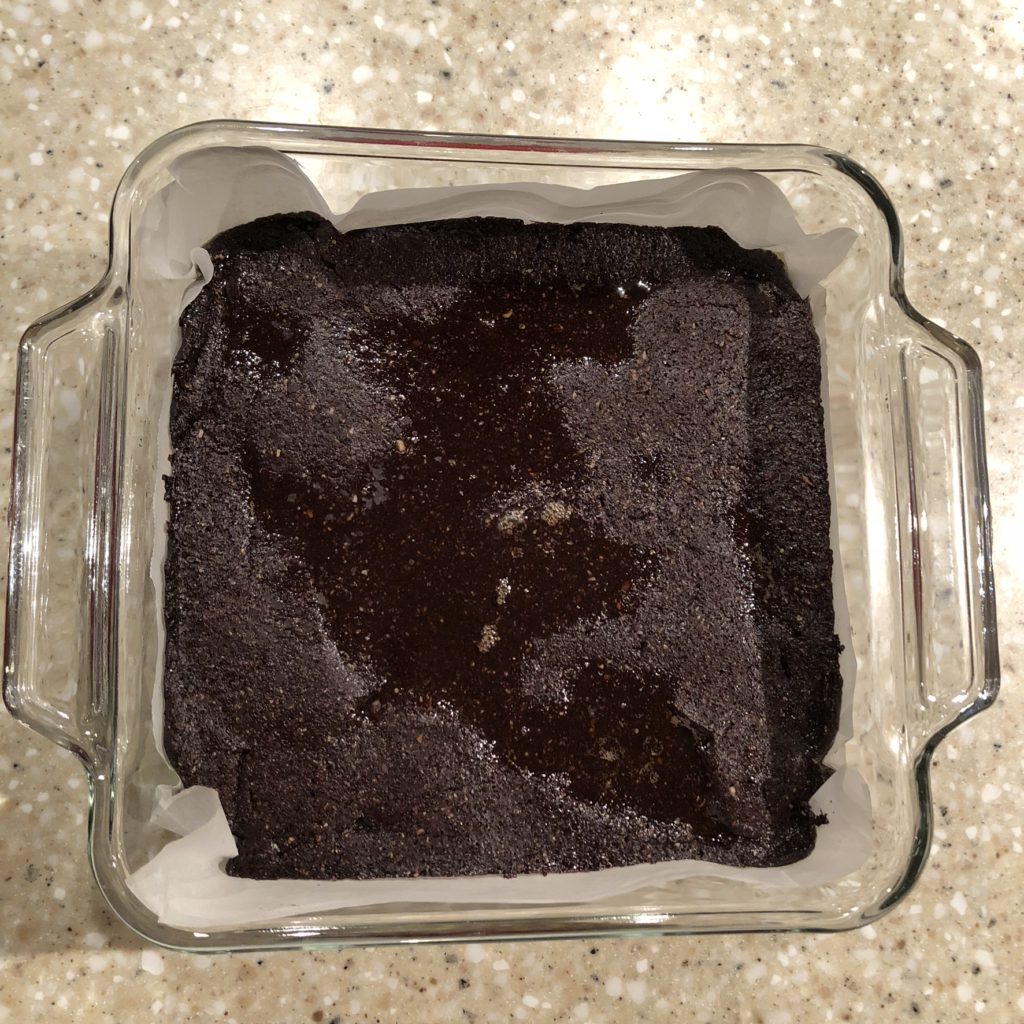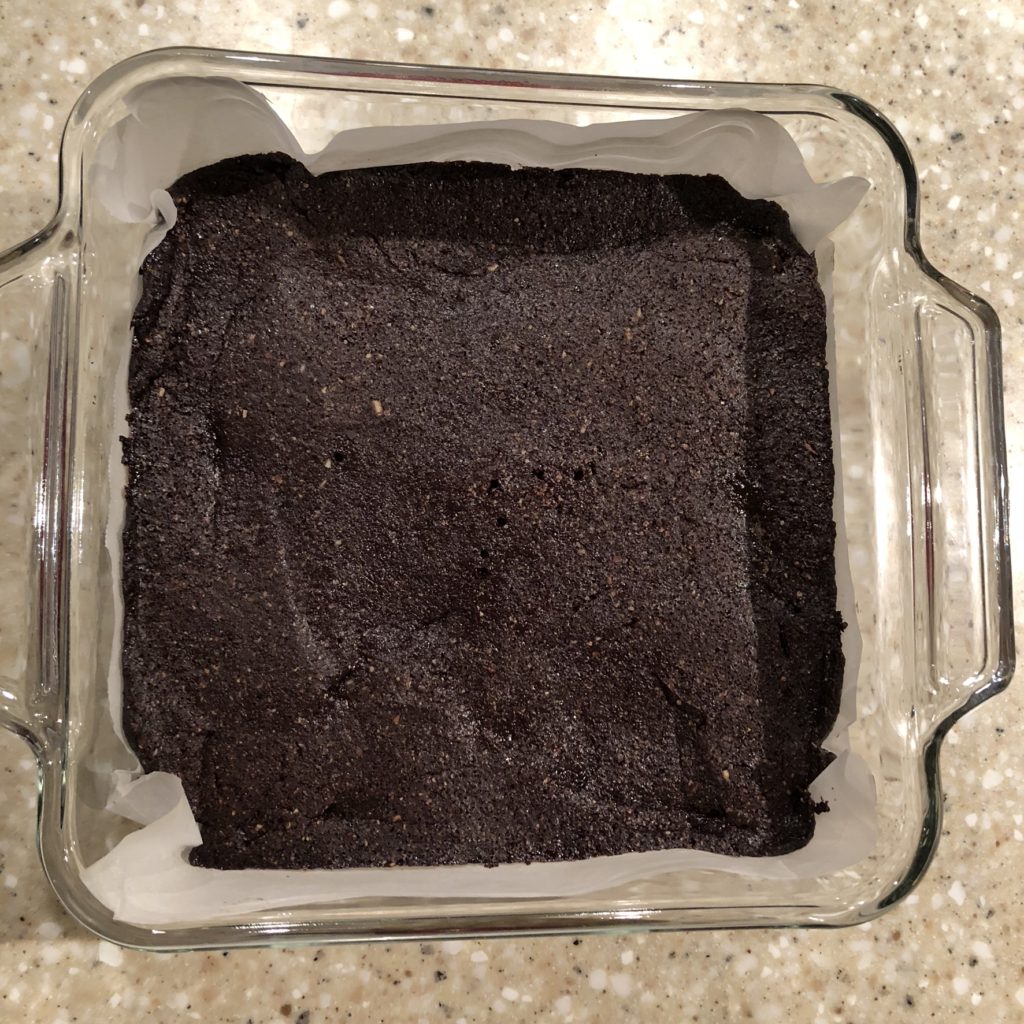 Wrapping Up
And there you have it! You've just been briefed on how to bake the best low carb, keto brownies you'll ever eat! I hope you enjoy this recipe as much as my family has!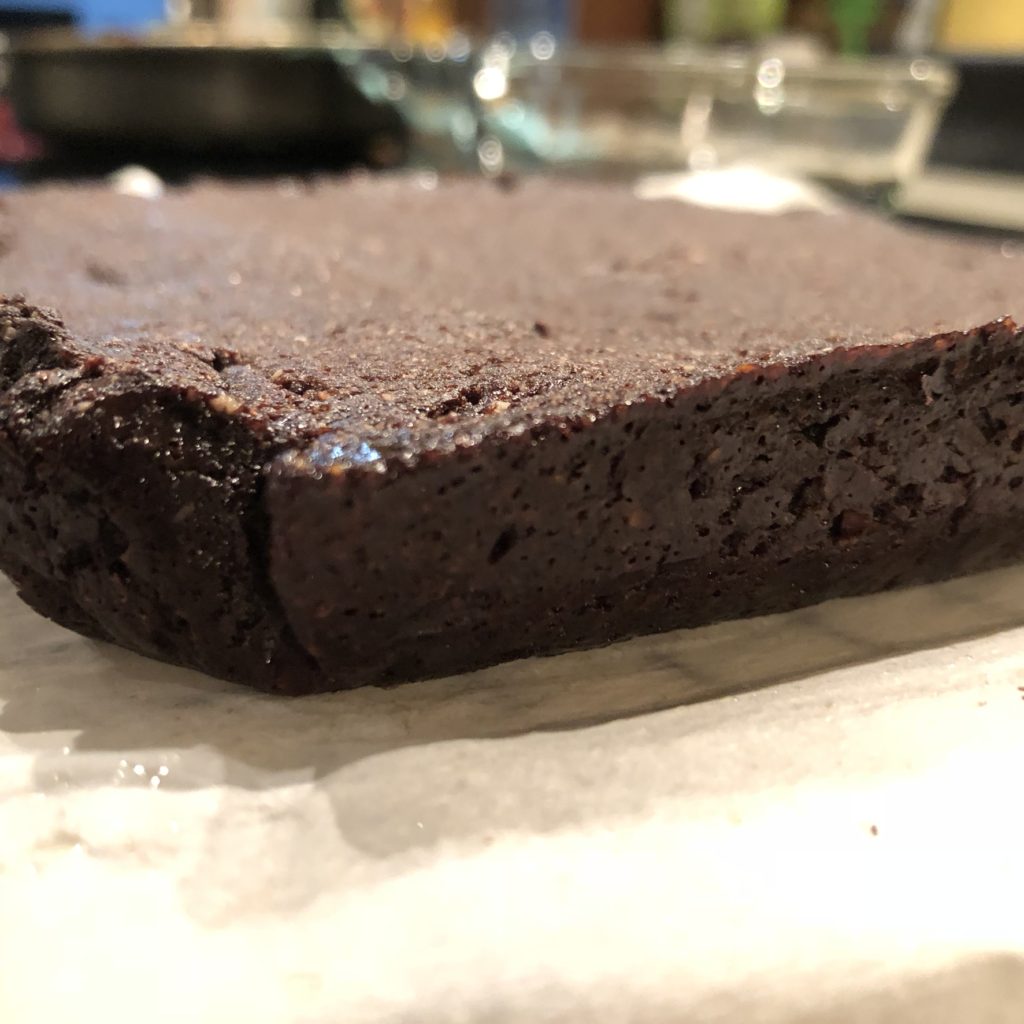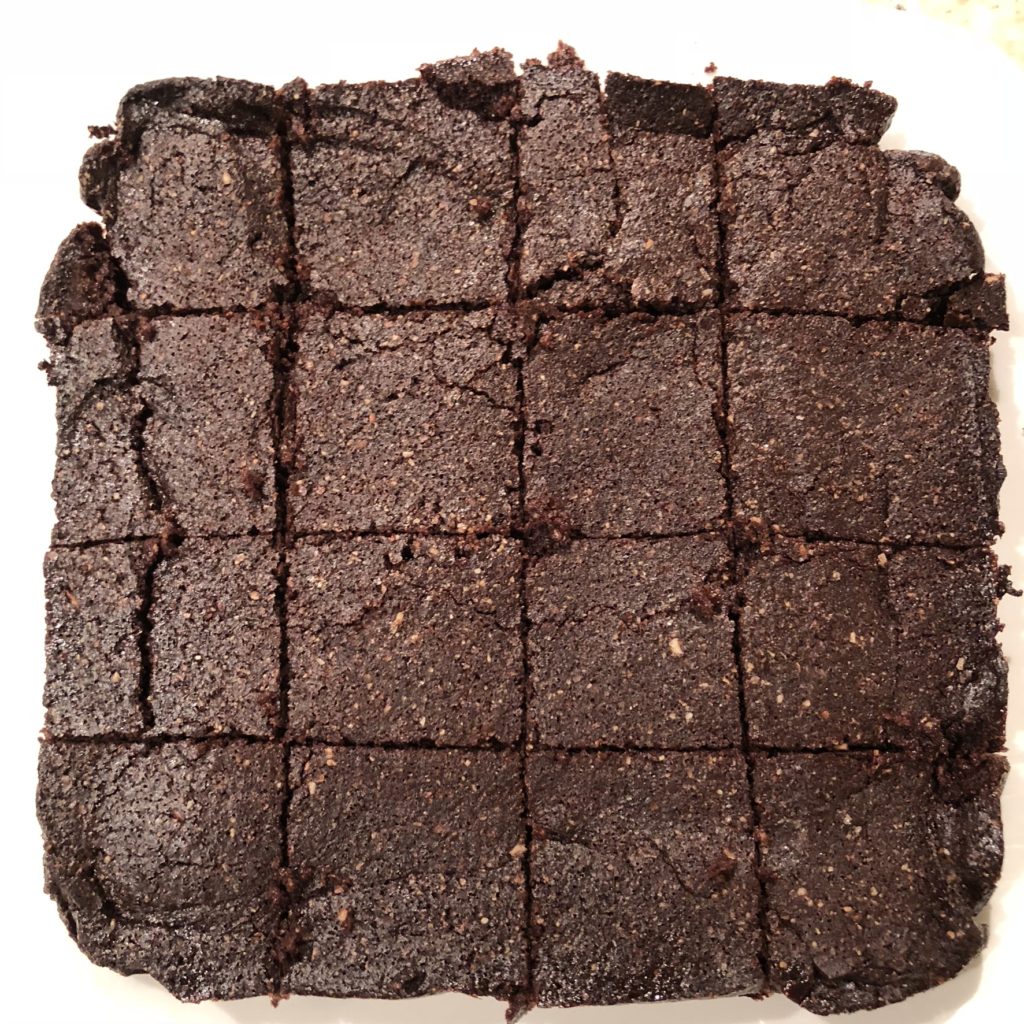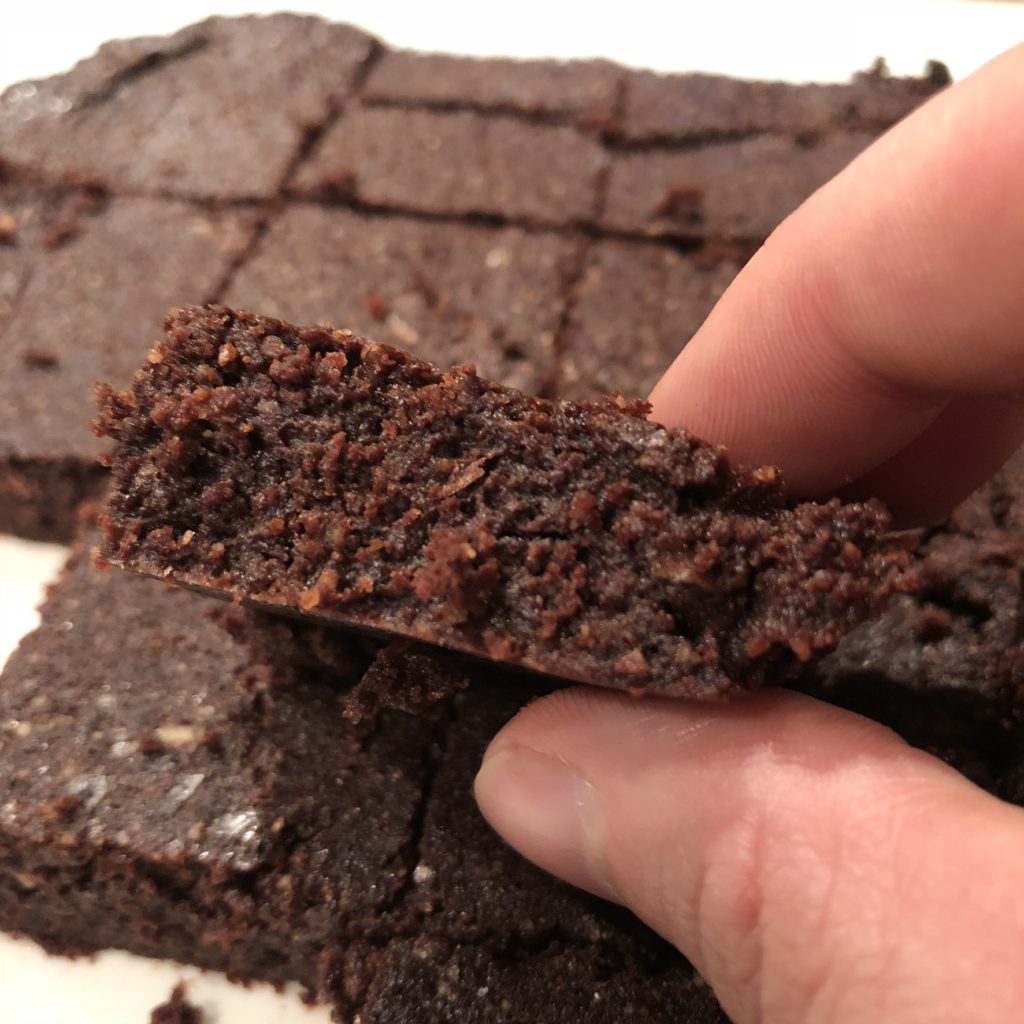 Never Miss A Recipe!
Join our email list to receive:
The latest keto recipes
Keto diet tips
Keto product reviews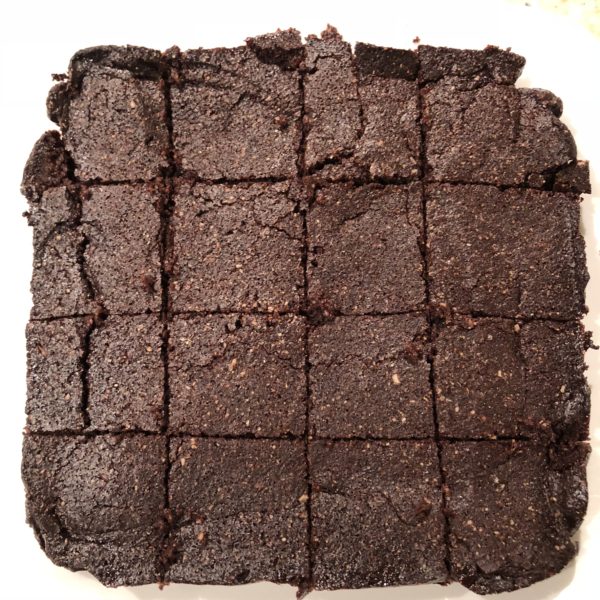 10

tbsp

butter

14

grams

cocoa butter

If you don't have this, substitute 14g bakers chocolate

28

grams

bakers chocolate

1

cup

erythritol

6

tbsp

cocoa powder

1/2

tsp

salt

1

cup

almond flour

1

tsp

vanilla

1

tsp

stevia

2

whole

eggs
10

tbsp

butter

14

grams

cocoa butter

If you don't have this, substitute 14g bakers chocolate

28

grams

bakers chocolate

1

cup

erythritol

6

tbsp

cocoa powder

1/2

tsp

salt

1

cup

almond flour

1

tsp

vanilla

1

tsp

stevia

2

whole

eggs
Preheat oven to 350 degress

Line an 8x8 baking dish with parchment paper

Microwave bakers chocolate and cocoa butter for about 2 minutes. Add butter and microwave for an additional 45 seconds

Add erythritol, stevia, vanilla, cocoa powder and salt to mixture; combine

After mixture has cooled slightly, add eggs one at a time

Add almond flour half a cup at a time (makes it easier to combine!)

Pour into baking pan and spread evenly; bake 29 minutes at 350. Check brownies for doneness with toothpick at 24 minutes (oven temps often vary)

Transfer to cooling rack my lifting up edges of parchment paper; cool for 5 minutes

Once cooled, place on cutting board and portion into 16 brownies
To bring these delicious keto brownie to the next level, top with your favorite whipped cram or chocolate fudge topping!