Keto Thanksgiving Recipes
Our Favorite Low Carb Recipes
Looking for the best Keto Thanksgiving recipes?! Look no further!
It's that time of year again – the time when everyone wraps up their year with a season of feasting and (usually) unwanted weight gain. Stay on track this season with our favorite Keto Thanksgiving Recipes!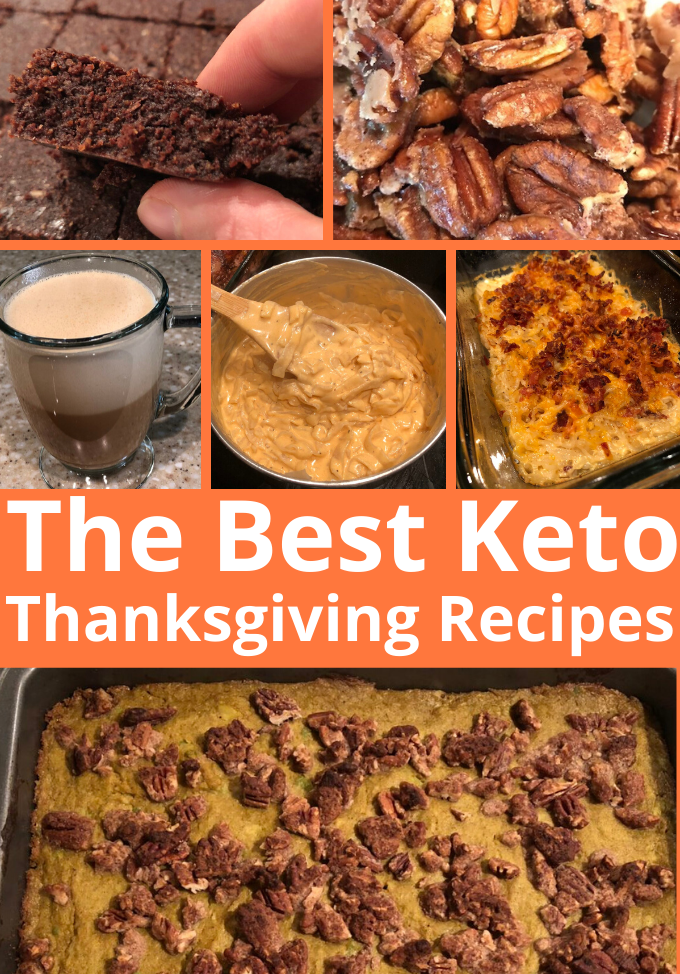 We've compiled the ultimate list of our favorite low carb Thanksgiving recipes. Everything from hearty keto side dishes to sweet and delicious low carb, sugar free Thanksgiving desserts. Also, we've included a few of our favorite keto cooking ingredients to help you get started (all from Amazon!).
So sit back, relax, and continue reading for the best Keto Thanksgiving recipes!
Keto Thanksgiving Desserts
Keto Brownies
We were lucky enough to be featured in the Highfalutin' Low Carb Brownie Battle video! Ever since Wesley declared the Typically Keto Brownie Recipe as the best in the land, we've received nothing but love from the low carb community. See what everyone is raving about and try our keto brownie recipe today! *no avocados in this recipe!
Keto Candied Pecans
If you're torn between sweet and spicy, this recipe is ideal! We love this recipe because it combines erythritol, stevia and spicy cayenne pepper to create the perfect late night snack! Just want sweet? No problem! Substitute cayenne pepper with cinnamon.
"Sweet Potato" Casserole
This keto thanksgiving recipe has become a staple in our household every holiday season! Avocados and pumpkin puree give this recipe a smooth texture, and keto candied pecans give it a good crunch – what's not to love?
Sugar Free Whipped Cream
This sweet keto dessert topping requires minimal explanation as to why we love it. Simply put: it's sweet and creamy. This recipe incorporates vanilla, heavy cream, erythritol and stevia to create the creamiest dessert topping. But who are we kidding, you'll eat this by the spoon!
Keto Thanksgiving Recipes
Keto Mac & Cheese
Who doesn't enjoy a cheesy bowl of mac and cheese WITH noodles? If you don't, we need to talk. Our keto mac and cheese recipe is our version of kraft mac and cheese (but with a kick!). This recipe incorporates shirataki noodles, delicious cheeses and our favorite spices to create the cheesiest low carb mac and cheese ever! We prefer shirataki mac and cheese over cauliflower, but hey, whatever floats your boat.
Keto Mashed Cauliflower
This keto mashed cauliflower recipe is a perfect substitute for mashed potatoes. Add a little butter, salt and pepper, and you've got keto mashed "potatoes"! Because this recipe is heavier on the cleanup side (cleanup for blender, pots & pans, utensils), we usually make this in bulk and freeze what we don't eat for dinner.
Bacon Mac & Cheese
In case you haven't noticed, we've got a soft spot in our heart for keto mac and cheese. This baked keto mac and cheese is deliciously crunchy (hello, bacon bits!) and cheesy. Try your best not to be too heavy handed with bacon bits. Trust us, it's easy to get carried away with adding "a little extra" bacon and cheese to this recipe.
Cream Cheese Dip
This recipe has been in my family since the 1960s. My grandmother would make this during the holidays, then my mother followed in her footprints and makes this keto cream cheese dip recipe every year! While this recipe has minimal ingredients, it is surprisingly delicious! Cream cheese, salt, radish and chive mesh together to create an unbelievable flavor. We like to enjoy this keto dip with celery, green peppers or Whisp cheese crisps.
Find more low carb recipes to make your Keto Thanksgiving dinner prefect! Browse all recipes here:
Never Miss A Recipe!
Join our email list to receive:
The latest keto recipes
Keto diet tips
Keto product reviews
Looking for more recipes?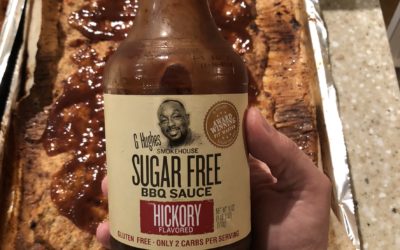 Pizza, Pizza, Pizza We're back again with another awesome recipe for all the pizza lovers out there! Full disclosure: pizza is my ultimate favorite food and what I miss the most from my pre-keto way of eating, so expect more pizza recipes each month....
Never Miss A Recipe!
Join our email list to receive:
The latest keto recipes
Keto diet tips
Keto product reviews